Seoidin Jewellery Store, Ennis
The client brief requested we create a retail environment that serves as the physical embodiment of the Seoidin jewellery brand.
As with the brand the new shop design had to be more immediately relatable to beautiful products and contemporary design whilst aligning with other high street jewellery brands.
The Seoidin brand designed by Creative Practice is classic, high end, feminine and modern. We set out to translate the brand tone of voice and visual language into a physical and tactile showcase that had a universal appeal to both young and old.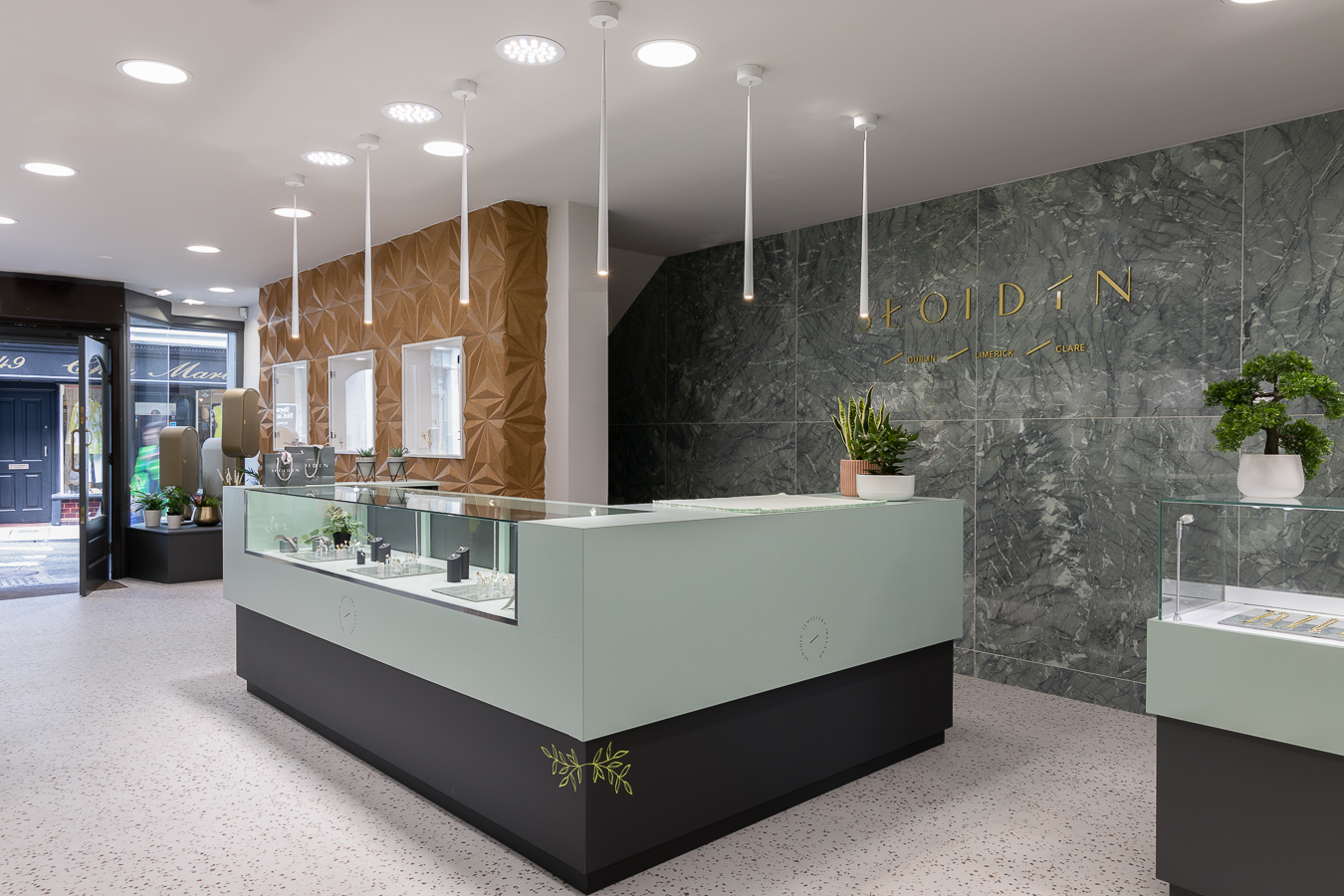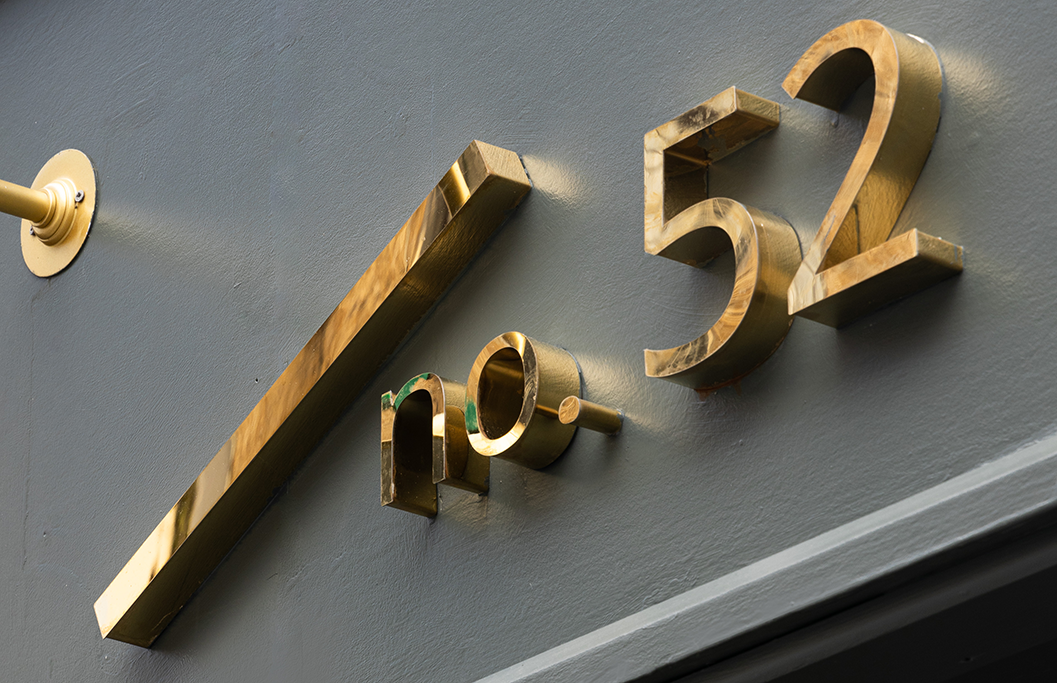 The building presented itself with a typical Irish traditional shopfront, meaning we had to be sympathetic to the street frontage however, we wanted to modernise this and give a glimpse through the window displays to the unexpected contemporary environment within.
Throughout the design we interjected bold textural and tactile surfaces. Jewellery by its very essence is three dimensional so it was important we reflect this in the design without detracting from the product itself. With so much product to be displayed, the key here was to keep the design elements simple and focus attention onto the showcases
This retail environment is designed to be a tactile showcase and destination shop that further adds to an already flourishing online shopping offer and following.