Tubs & Tiles Flagship Showroom Cork
​Intention
Tubs & Tiles wanted to create a flagship showroom in a new building and location, Cork City. The intention was to create an engaging environment that immerses the consumer into the products and key services of Tubs & Tiles. The design rationale would also then serve to inform and create a blueprint for future showrooms across Ireland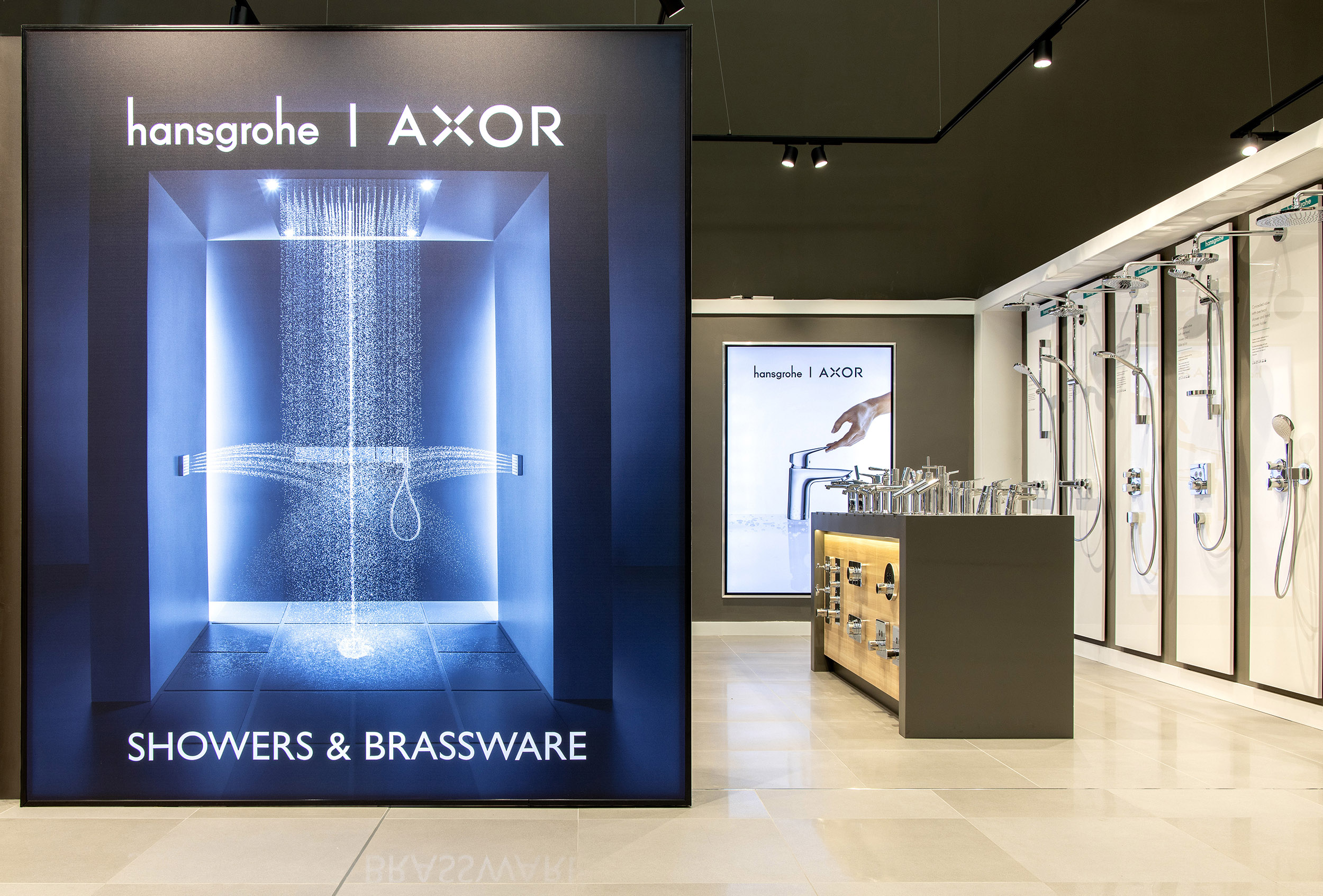 Immersion in Retail
In current retail environments, immersion is key and interactivity is now the expected. By utilizing current available technology we created an environment that would become a memorable experience. We wanted the shopping experience to feel like a gallery via both display and interactivity. Basically we wanted the consumer to engage rather than just look.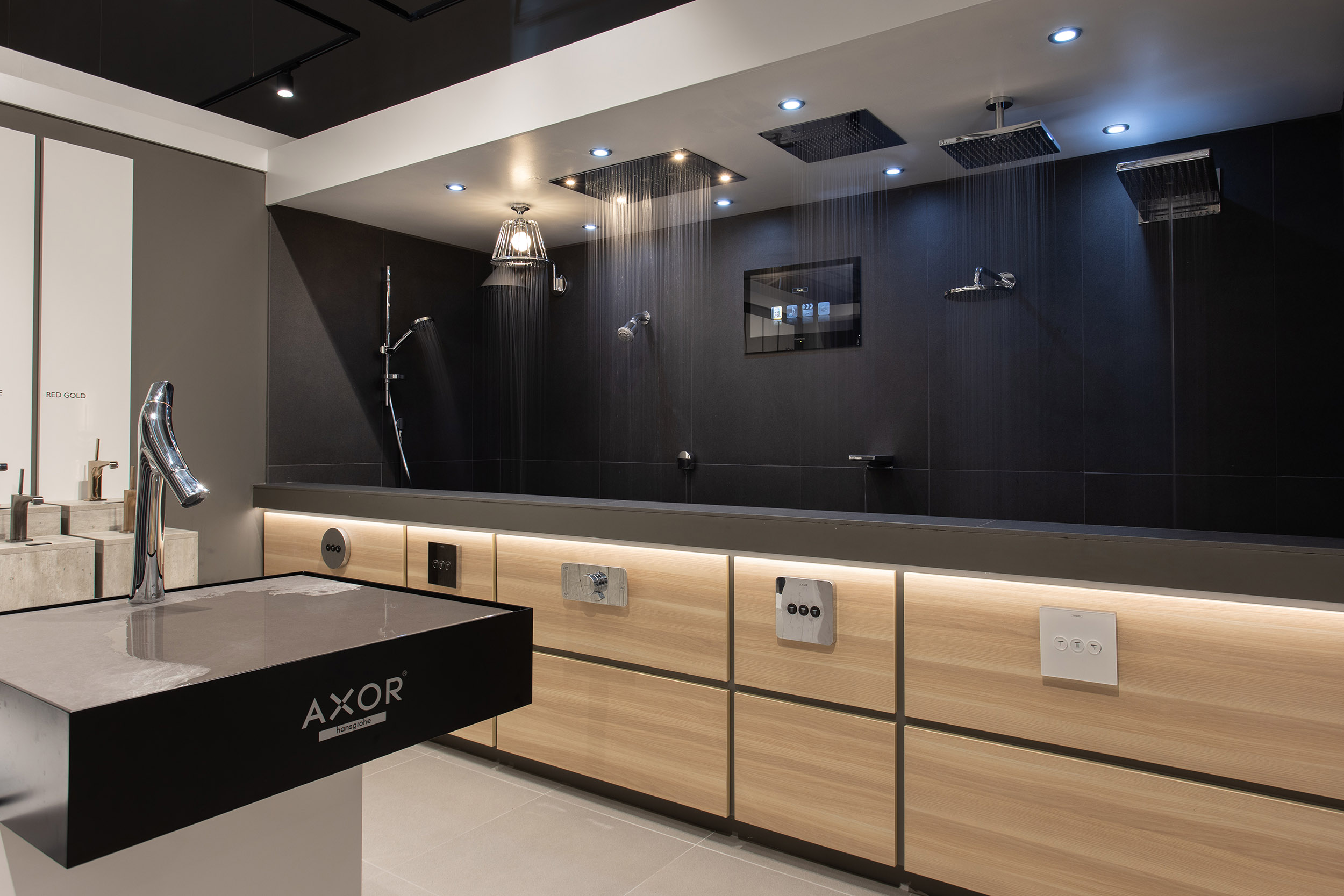 Engagement
Positive and engaging experiences are echoed throughout the showroom. Whether product display, video interactive screens or graphic light boxes, the intention was always to entertain and engage.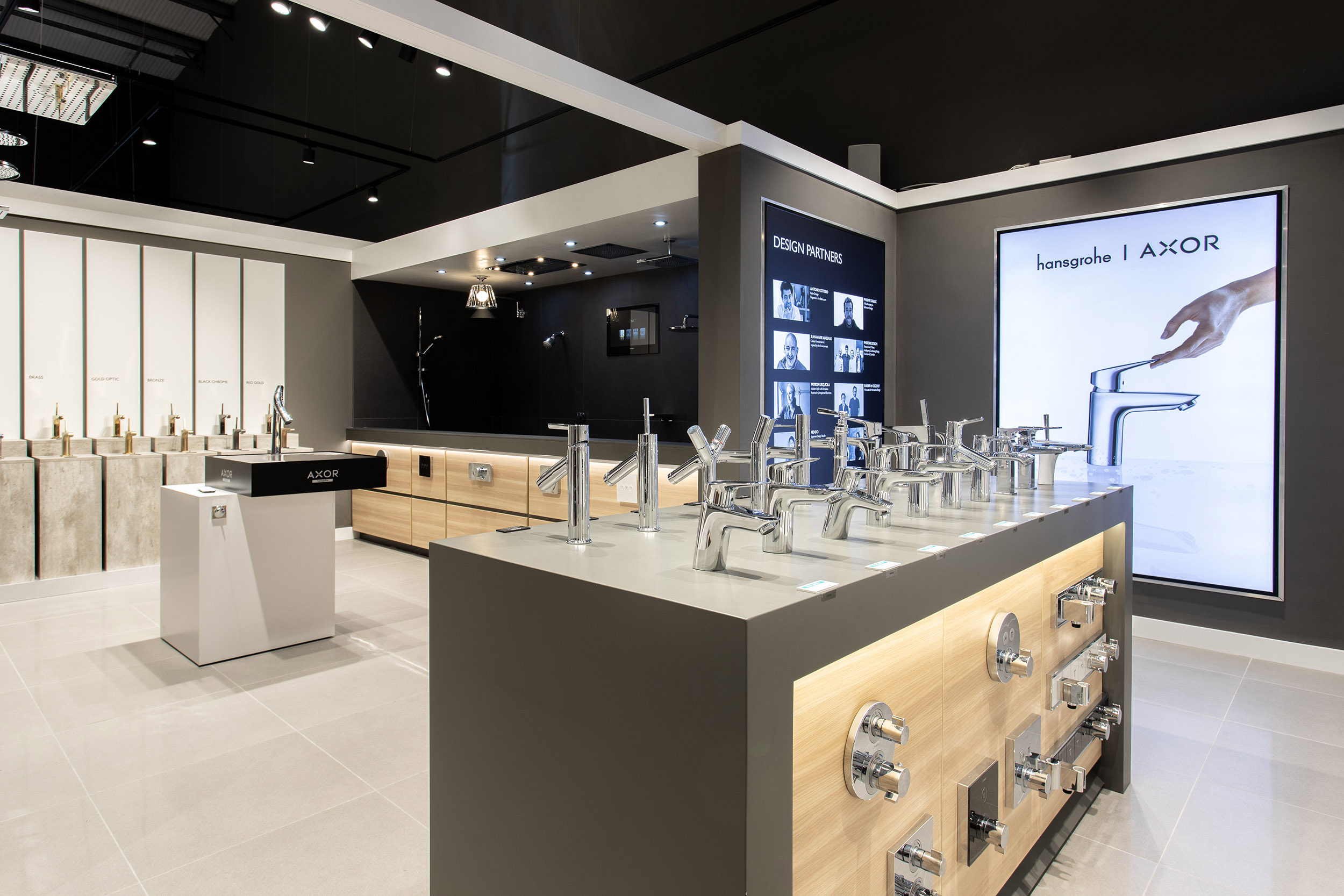 Interactivity
On entering the showroom a large video led wall in an art gallery style with bench seating greets the consumer. An unexpected device to sooth, calm and entertain the consumer whilst instilling confidence in the Tubs & Tiles brand.  Rather than hero displays  we opted to create an overture to the Tubs & Tiles brand.
The video content delivers information to the consumer via appropriate marketing.  It acts as a subliminal device. This allows the consumer to become aware of a particular brand without ever feeling there is a hard sell.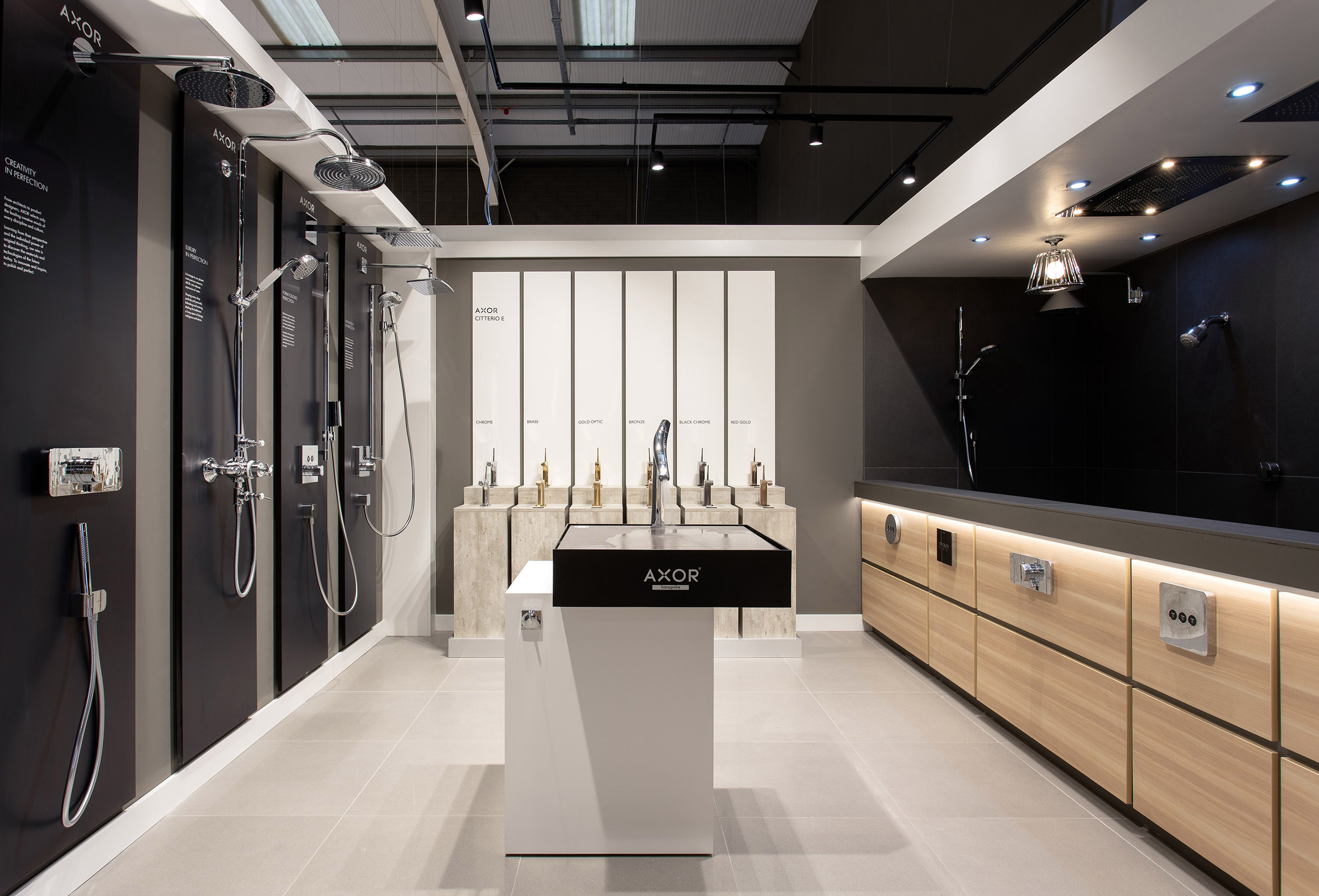 Collaboration
We collaborated with V Stream to create an led wall that ties in with the existing brand of bubbles and added water video and sounds. This created a stunning backdrop onto which brands, usps etc are projected. In addition to this, and running in timed and looped sequences are added examples of key designer ranges. As a result consumers at the front part of the shop can engage with designer products featured elsewhere in the showroom. No matter what spend level of the consumer, the experience and trust in the brand is reinforced here as a piece of entertainment.